Jewellery Manufacturers USA
California
A.A Diamond Connection
2350 San Diego Ave, San Diego CA 92110-2853, USA
tel. +1 619-296-8900
B.A Leo Hamel Fine Jewelry
1851 San Diego Ave, San Diego CA 92110-2168, USA
+1 619-299-1500
C.Aguilar Fine Jewelers
801 F St, San Diego, CA 92101-6417, USA
tel +1 619-232-2993
D.Allied Jeweler's Service
3235 Hancock St, San Diego CA 92110-4419, USA
tel. +1 619-297-0784
I.Benjamin Ed & Sons Jewelers
1233 Camino Del Rio, SanDiego CA 92108, USA
tel +1 619-298-3000
B.Faulhaber Diamond Cutting
861 6th Ave Ste 312, San Diego CA 92101-6313
tel. +1 619-235-4163
Gielow Jewelers
861 6th Av, San Diego CA 92101, USA
tel. +1 619-233-9065
Harold Steven's Jewelers Inc
525 B St, San Diego CA, 92101-4401
tel. +1 619-231-0520
My Little pretty
jewelry resellers only tel. +1 661 288 2164
email. sales@mylittlepretty.com
www.mylittlepretty.com
handmade/custom jewelry collection made in Hollywood, California.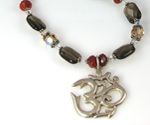 Mona Lisa Jewelry
Atlantic Ave, 4550, Long Beach, CA 90807, USA
Tel. +1 (562) 423-3914
http://www.monajewel.com
Jewelry Manufacturer and Designer of Fine Gold, Diamonds, and Gems Jewelry
Naomi King
Telephone: +1 415-227-1658
http://www.starlitejewelrydesigns.com
Jewelry Design Handmade Handcrafted including Chandelier Earrings, Jewelry Fashion, Designer Jewelry, Dangle Earrings, Pastel Jewelry Fashion.
FLORIDA
Skillus
3801 SW 47TH Ave, Suite 503, Davie, Fl 33314,
Tel +1 (305) 581-6788, fax. +1 (305) 581 6790
website: www.skillus.com
Gold layered jewelry.
Onaris
14 N.E 1st Ave. Suite 611, Miami, FL 33132
Phone (305) 579 0056
Fax. (305) 579 0046
Email: sales@onaris.com
web: www.onaris.com
 Oro Laminado, Gold layered jewelry, Gold Plated Jewelry,
Maine
Samuel Shaw Beachstone jewelry
PO Box 608, 100 Main Street, Northeast Harbor, ME 04662, USA
tel. +1 877.276.5001, fax. +1 207.276.0716,
www.shawjewelry.com
Jewelry maker situated in Northeast Harbor in Maine. Gallery opening times daily from 10:00 a.m. until 5:00 p.m., 7:00 p.m. (EST) in the summer.
Massachusetts
ek designs, Inc
170 North Main Street, Cohasset, MA 02025
tel: +1 781-383-6878
www.ekdesignsjewelry.com
Hours Only: Monday to Friday 9am 5pm
Swarovski crystals, exclusive hand blown beads, and custom designed silver bead frames, beads and toggles that befits these distinguished designs.
Guyot Brothers Company, Inc.
P.O. Box 2378, 20 John William Street, Attleboro, MA 02703
Phone: +1 508 222 2000, Fax: +1 508 222 3011
E-mail: info@guyotbrothers.com
www.guyotbrothers.com
Ornamental jewelry findings, filigree stampings and brass charms and novelties manufactured by Guyot Bros since 1904. A leading manufacturer of brass jewelry findings and decorative stampings for the costume jewelry and related decorative arts trades.

OKLAHOMA
Western Metalsmith Designs
423 E 1st, Shattuck, OK 73858
Phone: +1 580-938-2351
E-mail: danielt@pldi.net
www.westernmetalsmithdesigns.biz
Premier manufacturer and wholesaler of Western and Equestrian, Sterling Silver and Gold and Diamond Jewelry
Texas
Art Carved
A Division of American Achievement Corporation
7211 Circle S. Road, Austin, TX 78745, USA
tel: 1-800-531-5055 or call: 1-800-531-5131
http://www.artcarved.com
ArtCarved is one of the most respected names in jewelry today. Founded in New York in 1850, ArtCarved began as a manufacturer of high-quality and uniquely styled wedding bands and engagement rings.
Courtney Gray Arts
The creative side, 628 Allen st. Austin TX, 78702
tel. +1 512 799 0589
http://www.courtneygrayarts.com
Custom Handmade Jewelry and Metal Sculpture, Courtney Gray began creating artworks in Houston, Texas. After studying theatre in highschool, she began internalizing her expression and creating unique found object masks to create her first collection called "Face the Mask."
VIRGINIA
Fink s Jewelers
head office, 3545 Electric Road, Roanoke, Virginia 24018, USA
tel. +1 540 344 8697
www.finks.com
David Yurman jewelry producer.
Sorry, no content matched your criteria.