Jewellery Manufacturers China
Chinatopwholesale
Jewelry manufacturer from China, dealing with 925 Sterling Silver 18K Gold Overlay Jewelry, innovative design
team and exquisite workmanship are provided. Goods shall directly shipment from factory with competitive prices and timely delivery.
WhatsApp:+8613602412375
Skype:mojingyimolly
website: www.chinatopwholesale.com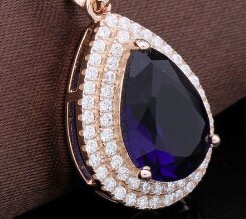 Conde Mode Jewelry Co., Ltd
5th Bldg, 3rd Rd, 3rd Industrial Area, ShangSha, Chang An Town, Dongguan CITY, Guandong 523350, China
Tel: +86-769-87089998, Fax: +86-769-82389156
MSN:Angel-seal@hotmail.com, Skype:Angelwang668886
Email: co@condemode.com,
Web site:  www.condemode.com
Manufacturer and exporter of sterling silver jewelry. They also accept production of custom-made designs.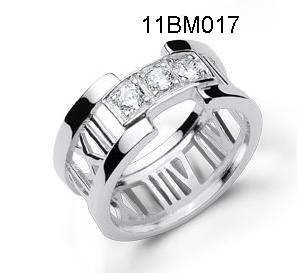 Fuheng Jewelry Co.,Ltd
Building 40th,Qingyanliu area,Yiwu city,Zhejiang province,China
E-mail:sales@fuhengjewelry.com
www.fuhengjewelry.com
Tel: +86-13735783651
Fax: +86-579-85208736
Fashion jewelry specialized manufacturer and exporter.
Huameicheng Watch and Jewellery Limited
No803, Jicheng Mansion, QiaoStrongtou, Fuyong, Baoan, Shenzhen, GuangDong, 518103, China
manufactuer of tungsten, ceramic, titanium, cobalt and stainless steel jewelry and watches
OEM factory in China
Shenzhen Jehons Handcraft Trade Co.,LTD
Room 22,6 Floor, Flat B,City Territory Building,huaxin Road,Jiang Bei district,Chongqing,China.400020
TEL: +86 131 0120 9587
www.jehons.com
E-mail:Michelle@jehons.com
Private company specializing in custom Jewelry.
Earrings /bracelets / necklaces /shopping bag/ sachet/shawl / DIY/ hair dress/mobile phone chains. They have over 4,000 difference styles for sale to importers.
Lingengmin jewelry
ROOM 804,C4,Fuyong Garden,Fuyong town,Shenzhen City,China
Tel: +8613751071553
Fax: +8675527375590
www.lgmjewelry.com
Lingengmin jewelry specializing in tungsten carbide jewelry. They have 2 factories in Sichuan Province, one is for tungsten hardware, and another is for tungsten jewelry. The company employs over 500 people. They have a service that can put your brand name rings and watches.

Phoenix Ornaments Co., Ltd
2/F, Unit 7&8, Building 32, JiangNan 4th Quarter, YiWu City, ZheJiang Province, 322000,China
tel: +86-579-8538-5621, Fax: +86-579-8520-3046,
24hours: +86-137-3575-8003
www.phoenixornaments.com - info@phoenixornaments.com
Jewelry and accessories manufacturer, founded in 2001. Jewellery products includes rhinestones jewelry, hand made beaded jewelry, metals jewelry, CZ stones, semi-precious stones and freshwater Pearls. They also have a large selection of Necklaces sets, Earrings, Bracelets, Rings and Hair pieces.


Osia jewellery
6th Floor, Unit A, Eastern Flower Centre,
22 - 24 Cameron Road, TST,
Kowloon, Hong Kong
Call us at (+852) 2368 1088, during office hours 9:30 to 18:00
Fax us at (+852) 2367 1216.
www.osiajewellery.com/osia/
Fine jewellery manufacturing and diamond trading company based in Hong Kong since 1992 with our jewellery production done in China and Hong Kong. Specialize in diamond and color stone jewellery. Manufacture products in 9K, 10K, 14K, 18K, 20K, 22K gold upon orders and are able to supply in bulk quantity. They deal in certified and non certified diamonds ranging from 0.30 carats to 20 carats in sizes.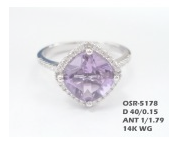 Xiamen Boyas Co.,Ltd.
Add.: Rm.201, No.236 Yuanshannan Rd.,Xiamen,Fujian,China
Tel:+86-592-5137001
Fax:+86-592-5137110
http://www.xmboyas.com
E-mail: info@xmboyas.com
professional manufacturer of various types of printing and packaging products:
Gift box
PP woven bag
Non woven bag
Catalogue, Magazine, Brochures, Booklets
Label, stickers, handtags
Surface:
Gloss, matte lamination, gold or silver stamping, UV coating, embossment, debossment etc.
Sorry, no content matched your criteria.